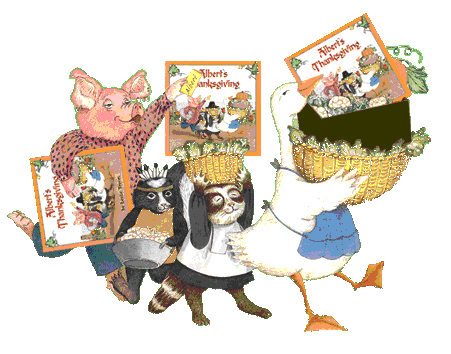 Welcome To The
Leslie Tryon Website

Albert and Patsy are on the way to a Thanksgiving feast just like in the book

Everyone is invited!

Place a bookmark so you can return here often
Great seasonal paperbacks: Albert's Thanksgiving and Albert's Christmas. In your local library or school.
Do you have the entire collection by Leslie and Alma Flor?

Librarians and Teachers
Updated 11/1/15


For Kids (Of All Ages)
Updated 11/1/15


About
Leslie Tryon


Awards and Recognitions



B is for Books



G is for Gallery
Updated 11/1/15

Send E-mail to Leslie. Please state if you are a teacher, or librarian, and share any other information that would be helpful in making this site meet your needs.


All images in this web site are copyright protected. Please download only those pages designated as printout projects or handouts. Do not download or otherwise make use of the other images. Leslie Tryon's name and the signature logotype are trademarks of Leslie Tryon.

We respect your privacy. This website stores no information on visitors.