The American Bookmark
Albert is a very positive duck! He is proud to be American. Whenever asked if he can do something Albert says, "I can." Which are the last four letters of the word American.
Albert knows what to do and how to do it because he reads. Use him to mark your place as you read.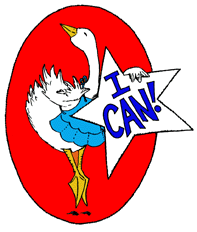 Click here to download and print out the PDF Bookmark file.
---
HOME PAGE | BOOKS PAGE | GALLERY | KIDS PAGE | TEACHERS/LIBRARIANS