Here is a poem by Leslie
that may clear up some of the misunderstanding
about the design and making of our flag: "Old Glory."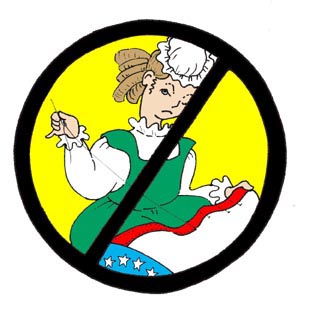 I'd like to set the record straight,
even if a little late.
Altho some people like to brag,
Betsy didn't sew our flag.
It was sewn by Hopkinson,
Who wasn't paid when he was done.
Ross got legendary praise,
That's lasted up to modern days.
So let's give credit where it's due,
For sewing the red, white and blue.
L.T.
(Francis Hopkinson designed flags for the Navy. He designed the American Flag as a part of his duties but was never paid for it. There was no commission paid to Betsy Ross.)