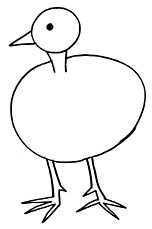 4. Draw two lines, close together, for each of the legs.

5. Draw three little points for the turkey feet. Add another little point at the top of the feet.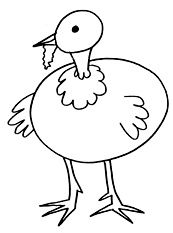 6. Add the wings, just some loops will do. Also, draw some loops around the neck. Don't forget to make a nice "wiggly" wattle hanging down under the turkey's beak.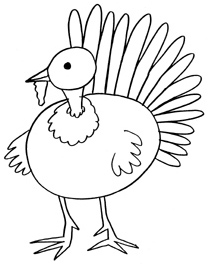 7. Now for the turkey's crowning glory, his tail feathers. Think of the turkey tail as a huge fan that has opened up behind him. Draw a faint line in the shape of a fan, then draw big loops that reach from the back of your turkey all the way out to the fan line.

8. Color your magnificent bird.