Shadow Play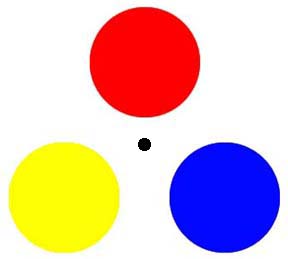 This is a project that combines art and science. It has to do with colors and the physiology of the brain specifically image retention.
Download the attached "Shadow Play" PDF file and print on a color printer. If you don't have a color printer you can make this a coloring project by printing it in B&W and coloring the circles yourself.
This is a brain teasing, fun projects.