w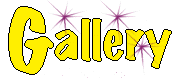 A Pet Costume Show

Leslie went to the local market one Saturday. They were sponsoring a show of pets dressed in Halloween costumes.

Daisy came dressed as a cowgirl. Her costume was complete with chaps, vest, shirt and hat.
Chicklet, the poodle, came dressed as a Rock Diva.
Ah Ha! This is Daisy, a Pug, who is determined to take flight as a bat!
Wagner, a Border Collie, came dressed as a Hawaiian Hula Dog.
This is Elvis.
This is Reggie who came dressed as a dragon.
This is picture shows Reggie's dragon tail much better.
What I did on my Summer Vacation
click the link to see our visit to Little Cranberry Island, Maine
HOME PAGE | BOOKS PAGE | GALLERY | KIDS PAGE | TEACHERS/LIBRARIANS